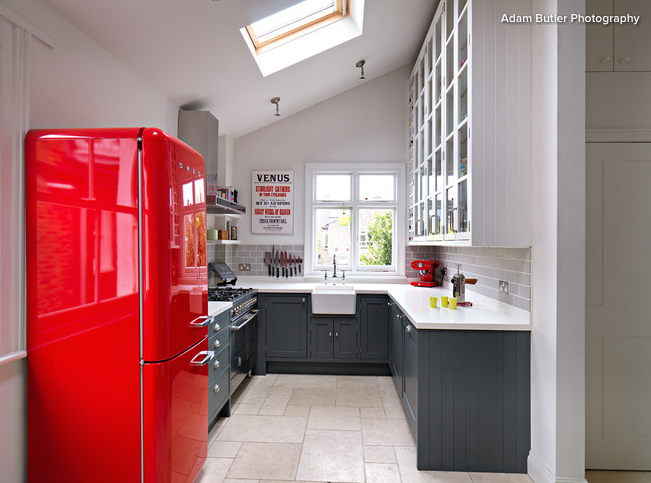 Not all houses have giant kitchens – and not all houses need them. If you're living in or considering buying a house with a smaller kitchen, here are some awesome tricks from
Houzz.com
to maximize the size that your kitchen feels!
1. Stick to three colors. A strict palette will help your little kitchen look pulled together, streamlined and well-ordered.

2. Enhance with an accent. With its blurred lines, a one-hue space will certainly appear bigger, but if that leaves you yearning for color, get it in with a bold accent. Keep lines slim so it flashes rather than dominates.

3. Reflect beauty. Hurray for glass-fronted cupboards and their light-bouncing, space-enhancing ways! Add glossy wall tiles and you'll double the effect.
4. Go luxe. A luxury touch will give your small kitchen grandeur beyond its dimensions. And it doesn't have to cost the world. This marble-looking backsplash is, in fact, porcelain tile. Add an on-trend, burnished brass tap to take the idea further still.

5. Put windows to work. No wall space for a pot-hanging rack? If you have a wooden sash window, then, with a few nails or screw-in hooks, you've found that missing space.

For more ideas, click here!