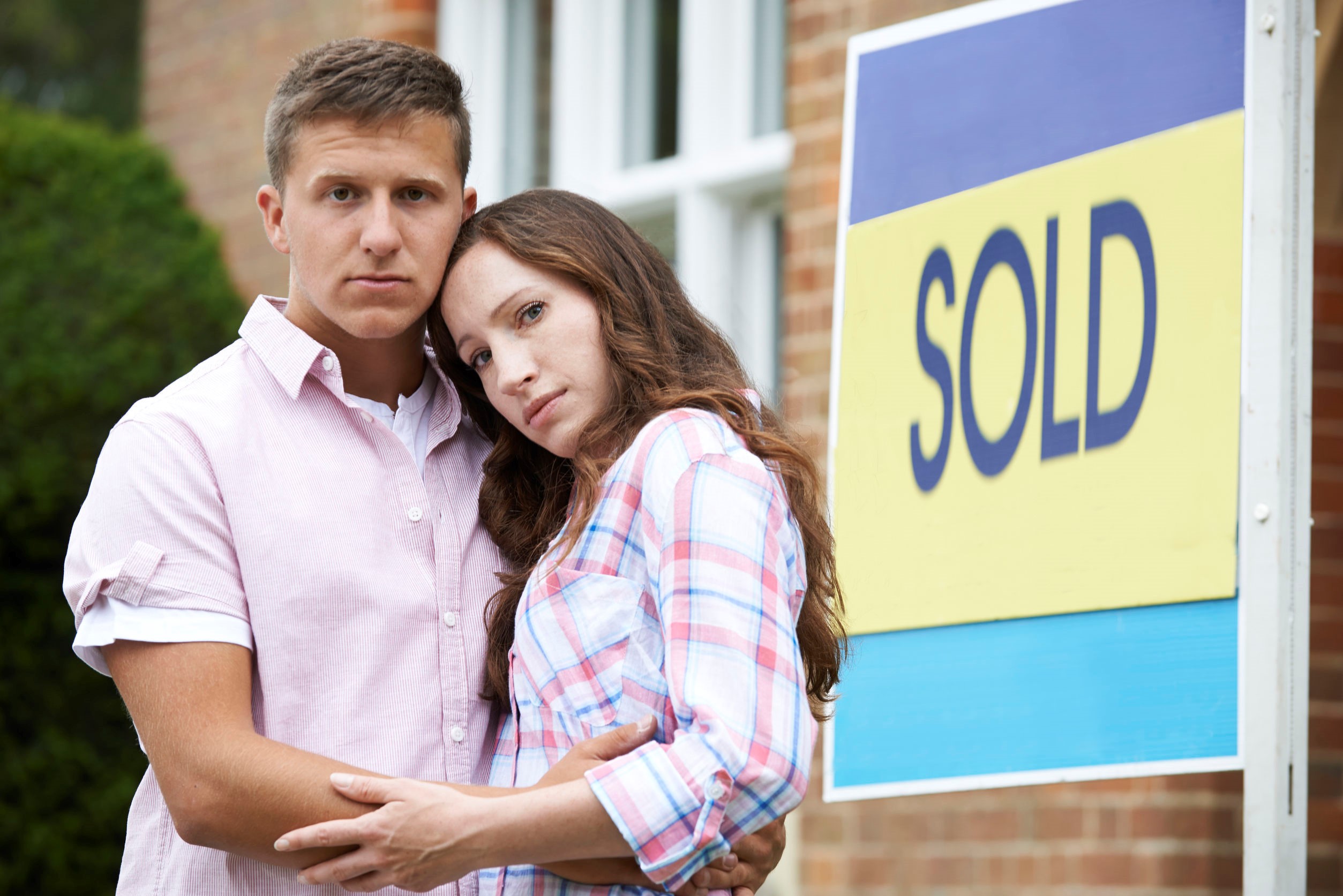 7 Big Risks
When Selling Your Home In A Seller's Market
A Seller's Market is a great time to sell your Property, but it also presents special challenges and risks to a potential Seller. Having a clear understanding of these risks, many of them unique to a Seller's market, will enable you to maximize the selling price of your home while avoiding the potential complications or legal entanglements that await the unwary Seller.
Your REALTOR should be able to discuss these issues with you during your consultation with them, and they should also be skilled at helping you avoid unnecessary problems.It's always a good idea to have an experienced, capable and skilled REALTOR whenever you sell, but it's of special importance in a Seller's Market! Here are the 7 Big Risks in a Seller's Market:
1. Pricing is Critical to maximizing the sales price!
In a Seller's Market, you have options when it comes to pricing your Property. The challenge is that the pricing that would be indicated by the most recent comparable sales may not adequately reveal the true strength of the market. This is where the experience and skills of your REALTOR will be most important. An Agent who is very familiar with your local market can help you evaluate the proper approach to pricing your Property. Market demand can change weekly and can easily be influenced by the time of year. Here are your options:
–
Price your home slightly above the most recent sales
. This can help you maximize the sales price without alienating potential Buyers. Your REALTOR should be able to provide an assessment of market demand and help you arrive at the appropriate pricing.
–
Price your home at Market Value
. Matching the sold prices of the most recent comparable properties can get your home sold quickly and at market value.
–
Price your home slightly below recent sales
. Setting the price below the market value of comparable homes will present you home to the market as a "deal", and this can motivate a number of active Buyers to view your Property and quickly generate offers. This "multiple offer" dynamic can result in a much higher sales price from competing Buyers, and your REALTOR should be skilled at leveraging that situation for the highest sales price. During your interview with your REALTOR, you might ask them about their experience handling multiple offers and how they approach that situation. You will certainly want a REALTOR who can help you maximize that moment!
One special note to keep in mind: your home must still appraise. It's is possible that the appraisal would come in lower than the sales price, and this could start a new round of negotiations. The Buyer often is not obligated to continue the purchase of your home if the appraisal comes in low. You'll want to review the Appraisal Clause in your contract in advance and discuss this with your REALTOR. Having a game plane for this possibility will help you manage it to your advantage. It may be possible to negotiate into the Contract for Sale a clause that would obligate the Buyer to pay the difference between the sales price in the contract and the appraised value in cash at closing. Consult with your REALTOR for advice about this possibility.
2. Avoid hiring a REALTOR who has an unrealistic idea of the value of your home
In a Seller's Market, some Agents will play the "I can getcha!" game to acquire your listing. They could promise to "get you" an unrealistic sales price for your home in order to eliminate their competition, leading to disappointment for you and price adjustments later. If an Agent does promise what seems to be an unusually high price for your home, make sure they can justify that assessment.
3. Avoid hiring the REALTOR who is the lowest bidder!
Sellers markets seem to encourage some Agents or companies to change their value proposition to a low listing fee. This is designed to generate a higher volume of business for them due the perceived savings for the Seller. The risk to you is in this business model.
Because they are working on "volume" and need to turn properties quickly due to their low profit margin, they can be less motivated to put in the work necessary to keep a difficult deal together. There is also little enthusiasm to work to get you the highest possible price and then deal with the appraisal challenges and potential Buyers remorse.
Because of the complexities and risks of selling in a Seller's Market, you would probably benefit from an Agent offering a competitive listing fee and who would be a great resource for you to mitigate risk and out in the efforts needed to help you achieve your goals.
You would never look for the "lowest bidder" for other important business or medical matters, and your real estate transaction is just as important.
4. Accepting an offer too quickly
In a Seller's Market, it's not uncommon to receive an attractive offer quickly on your Property from a Buyer who has been waiting for new properties to come to the market. It may be prudent
not
to accept an offer hastily before the market has had a chance to evaluate your new listing. Waiting as little as a couple of days could result in several interested Buyers and a higher sales price. Your REALTOR can advise you based on their knowledge of the current market conditions, and they should be pushing you to accept the first offer that your receive immediately after putting your home on the market.
5. Not properly evaluating all offers
Your REALTOR should complete their due diligence on each offer prior to submitting them to you. This would typically include an evaluation of the Buyer's ability to acquire the necessary financing, the skill and experience level of the Buyer's Agent, the probability of the sale of a potential Buyer's existing home prior to the purchase of your Property and other factors.
This due diligence by your REALTOR may help you decide that your highest offer isn't the offer with the best chance to close, and it might enable you to negotiate a higher price with the best qualified Buyer. Again, the skill and experience of your REALTOR will be critical here.
6. Not understanding Fair Housing Issues
If you do receive multiple offers on your Property quickly, it is critical to evaluate each offer based solely on the merits of the offer and the ability of the Buyer to arrange the necessary financing to complete the purchase. Fair Housing laws dictate that there can be no discrimination in the sale of your Property based on race, creed, religion, age, etc.
Your Agent should present all offers fairly, without indicting any of these factors. That would require them to omit names, ages, descriptions, family details and more. It may also mean that they recommend that you not read personal correspondence from any of the Buyers that might reveal these details.
It's also important that they can document a fair presentation of the offers in the event of a complaint. The skill of your REALTOR in this situation is essential to mitigate or eliminate any legal risks that could be incurred by you under this Federal law.
During your REALTOR interviews, asking each candidate about Fair Housing concerns in a multiple offer situation can reveal who the best choice fro your REALTOR may be, and this is a critical risk in a Seller's Market.
7. Not protecting yourself from becoming homeless
If you are intending to purchase a replacement home in the same market as your current home, you may run the risk of selling your home and not being able to secure an acceptable replacement home. This could result in a double move, and finding temporary housing and paying storage costs for your household goods.
Your REALTOR should help you assess these risks, and may be able to negotiate terms into the contract for the sale of your Property that would permit you the time needed to find and contract for a replacement home, and that the sale of your home is contingent on a simultaneous closing of the purchase of your new home.
Selling your Property in a Seller's Market has significant risks. Your REALTOR can be a valuable resource to reducing those risks, and helping you accomplish your goals. The first step is being aware of your risks, and then choosing the right professional to assist you in the process of selling. We hope this report has given you some insight into the selling process, and put you in a position to sell your Property successfully without exposure to unnecessary complications.
© 2016 ProAgentSystems, Inc.All Rights Reserved.